Tajikistan and Uzbekistan: Revitalizing Energy Connections by Austen Dowell
---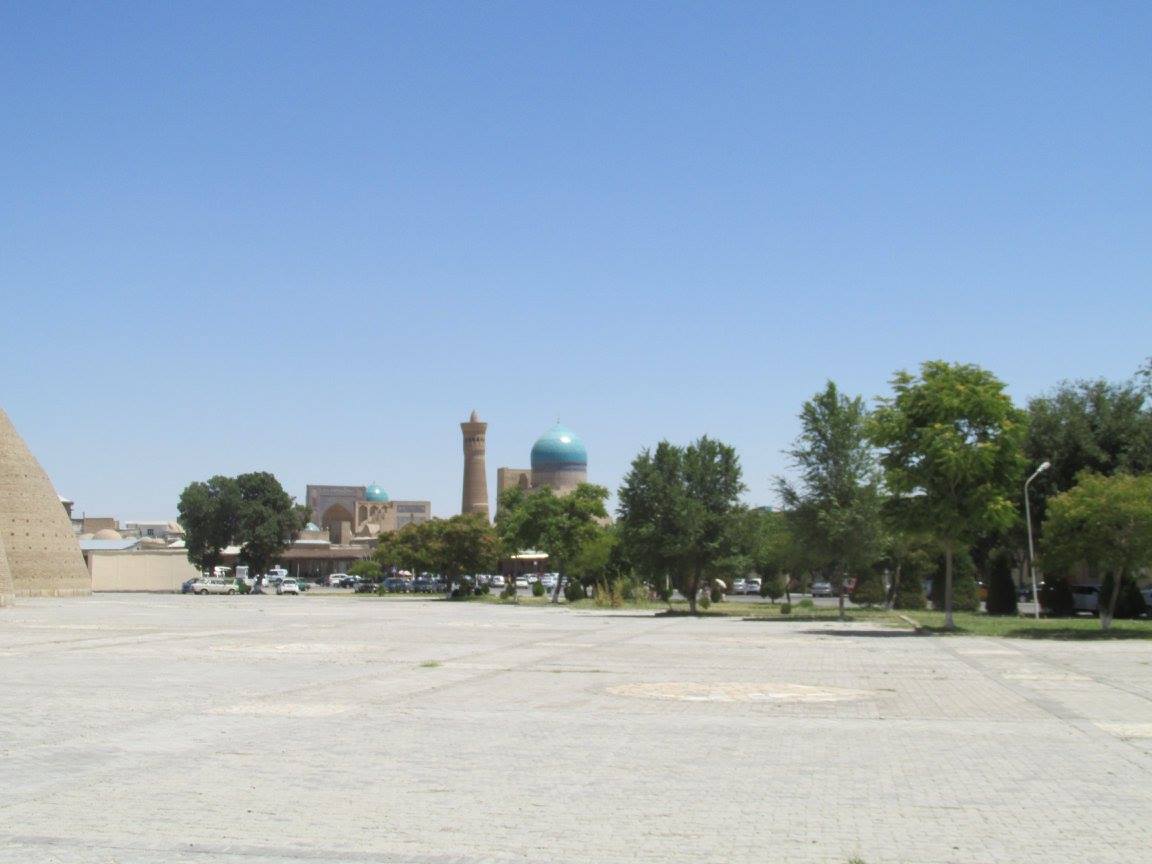 Neighbors Tajikistan and Uzbekistan seem to be close to reaching an understanding on one of the issues that has most plagued the relationship between these two countries — energy trade.
As originally developed under Soviet planners, the Central Asian Power System (CAPS) electrical grid was designed to provide for the needs of the Central Asian republics. During the summer months, the mountainous Tajikistan would generate electricity from snowmelt that could then be sent to the plains of Uzbekistan. In winter, Uzbekistan would supply its surplus gas and electricity to keep the power on in Tajikistan.
This arrangement would not last, and the decision made by Uzbekistan to withdraw from the grid in 2009 proved to have grave political and economic consequences for both countries. Issues had been bubbling up between the members of the system, with Kazakhstan accusing Tajikistan of stealing energy earlier in 2009, and Uzbek officials claiming that the "outdated and unreliable" network could represent a threat to both domestic consumption and national security. Lack of trust regarding equitable usage played a part in these squabbles, but the accelerating trend for Central Asian countries to exert greater control over their sovereign territory and resources necessitated the development and increased protection of those national resources.
In the short term, Uzbekistan's withdrawal from the CAPS system left Tajikistan unable to provide for its own energy needs in the winter months when ice-melt dried up. With Uzbek prices on natural gas increasing yearly and the Nurek super-dam (typically producing about 70% of the nation's electricity) rapidly aging, Tajik officials felt the pressure to lean even more heavily on their existing hydropower options. These large programs are viewed as crucial to rebuilding Tajikistan's shattered economy, with nationwide fundraising efforts being conducted to finance dams that would help net a potential 10 billion kilowatt hours of electricity. The approved revival of the Rogun Dam project on the Vakhsh River in southern Tajikistan, first conceived by Soviet engineers in the 1960s, illustrates this dangerous confluence of regional posturing and resource management. The large dam and its annual 13.3 billion kWh of electricity would allow Tajikistan to move from electricity-poor status to that of an electricity exporter, while simultaneously removing one of Uzbekistan's methods of retaining leverage over its neighbor.
Uzbek officials have been outraged at what they see as Tajik attempts to use hydroelectric projects such as the Rogun Dam to cut off Uzbekistan's vital access to water. Whether this was a purely economic decision or designed to gain a weapon in negotiating with Uzbekistan, Tajikistan's continued movement toward developing hydropower resources would significantly impact Uzbek policymakers. President Karimov was open in his opposition to the Rogun Dam and turned heads with a statement regarding resource conflicts to the effect that "even wars could be the result." Uzbekistan would up the ante again, deciding in 2011 to cut off access for trains and automobiles, and then, in 2012, the sale of gas to its isolated neighbor. Tajikistan nonetheless pressed on with its plan for the Rogun Dam. In 2014, Uzbek Deputy Prime Minister Rustam Azimov reiterated that "Uzbekistan will never and under no circumstances give its support to this project."
However, the new President of Uzbekistan, Shavkat Mirziyoyev, has been willing to pursue bilateral and regional outreach with his gas-rich country's neighbors. Declaring in 2017 that, "today, Uzbekistan considers the region of Central Asia to be the main priority of its foreign policy," he has gone on to break with isolationist policies of the past by making steps toward resolving tensions with neighbors.
After the first bilateral meeting between the Tajik president Emomali Rahmon and the Uzbek president on March 9th and 10th of this year, Rahmon felt able to state publicly, "we share the view that the existing hydropower facilities and those under construction will help resolve the region's water and power issues." Tajikistan's Barqi Tojik, the national power company and operator of the Nurek Dam, went on to announce the sale of over 1.5 billion kWh of electricity to Uzbekistan over the next eight months, and the two national gas distribution agencies, Tajiktransgaz and Uztransgaz, have signed a deal for 126 million m3 of natural gas to be sent to Tajikistan for $15.1 million.
Suffering from an over-centralized economy and high levels of corruption, Uzbekistan cannot afford to turn down the opportunity to sell excess gas and receive much-needed electricity and water. Uzbekistan's cotton-growing system is notorious for the amount of water it consumes, while the private sector is still feeble after decades of state control. President Mirziyoyev's outreach to his Central Asian neighbors seems to be at least partially aimed at improving the economic situation at home.
Additionally, Tajikistan has shown no ability to compromise on the construction of the Rogun Dam. Work on the dam drives employment, while the country continues to seek a solution to endemic power shortages. President Rahmon has encouraged extremely high levels of attention to the Rogun project within Tajikistan, stating that "[Rogun] is of life or death importance for the Tajik people." Meanwhile, the Tajik mining industry has been able to tap large reserves of coal to somewhat nullify the damage to the energy sector caused by Uzbekistan's refusal to provide Tajikistan with gas. Uzbekistan has accordingly found it necessary to compromise.
While the Rogun Dam on its own is not likely to threaten Uzbekistan's water supply in and of itself, its success could inspire a raft of similar projects that could together pose problems for Tajikistan's downstream neighbor. This threat has not vanished despite the thawing of relations, and its specter will continue to haunt Uzbek officials as much as it tempts Tajik leaders looking for any sort of leverage in negotiations.
Thus, it is too early to say that energy tensions between the two countries have been resolved in any lasting way. With that in mind, if Uzbek and Tajik leaders can follow through on their recent promises to expand economic and political links, then the vicious cycle of energy disputes between the two countries may finally be put to rest.
About the Author
Austen Dowell is an intern with the ERA Institute's Central Asia Watch (CAW) Project.
---
This article is produced by the Eurasian Research and Analysis Institute, Inc. (ERA Institute), a public, 501(c)(3) nonprofit institution devoted to studying Eurasian affairs. All views, positions, and conclusions expressed in this publication should be understood to be solely those of the author(s).
---